This is a behind the scenes for ATLAS, a pirate MMO game developed by Studio Wildcard. I was hired to source out, rent, and record sounds of a replica 1812 privateer sailing ship for the game. Click HERE to view the video at AudioKinetic.com's blog site.
ATLAS GAME TRAILER (EXTENDED VERSION). GAME LINK
We could not have asked for a more perfect day. Because the rented ship (named Lynx) had to travel by diesel power to our desired location for sailing, we made best use of our time by rigging multiple microphones, cables, and windshield kits to specific areas. By the time we got to a quiet location to record sailing ship sounds, we were ready with 7 Onboard channels, a separate recorder for ambisonic captures. Moreover, one of the ship mates climbed to the top area to hang two more mics to record the perspectives of what it sounds like from above. Later we used shotgun mics to point and capture specific items such as water hitting the bows, wood creaks, sails, etc. On the way out we experienced light winds and contrast to that, we had heavier winds on the way back. Yes, that was A Perfect Day!!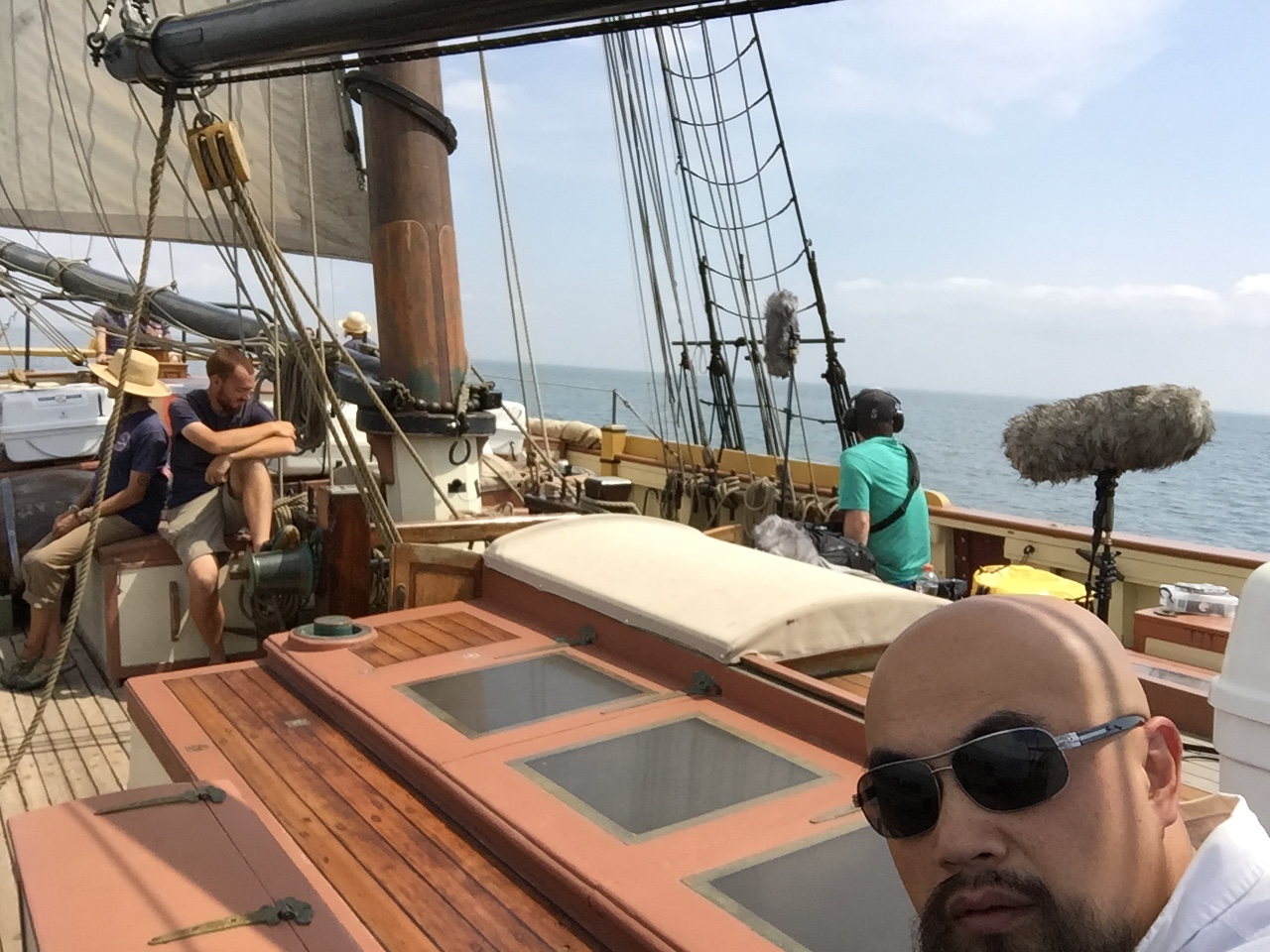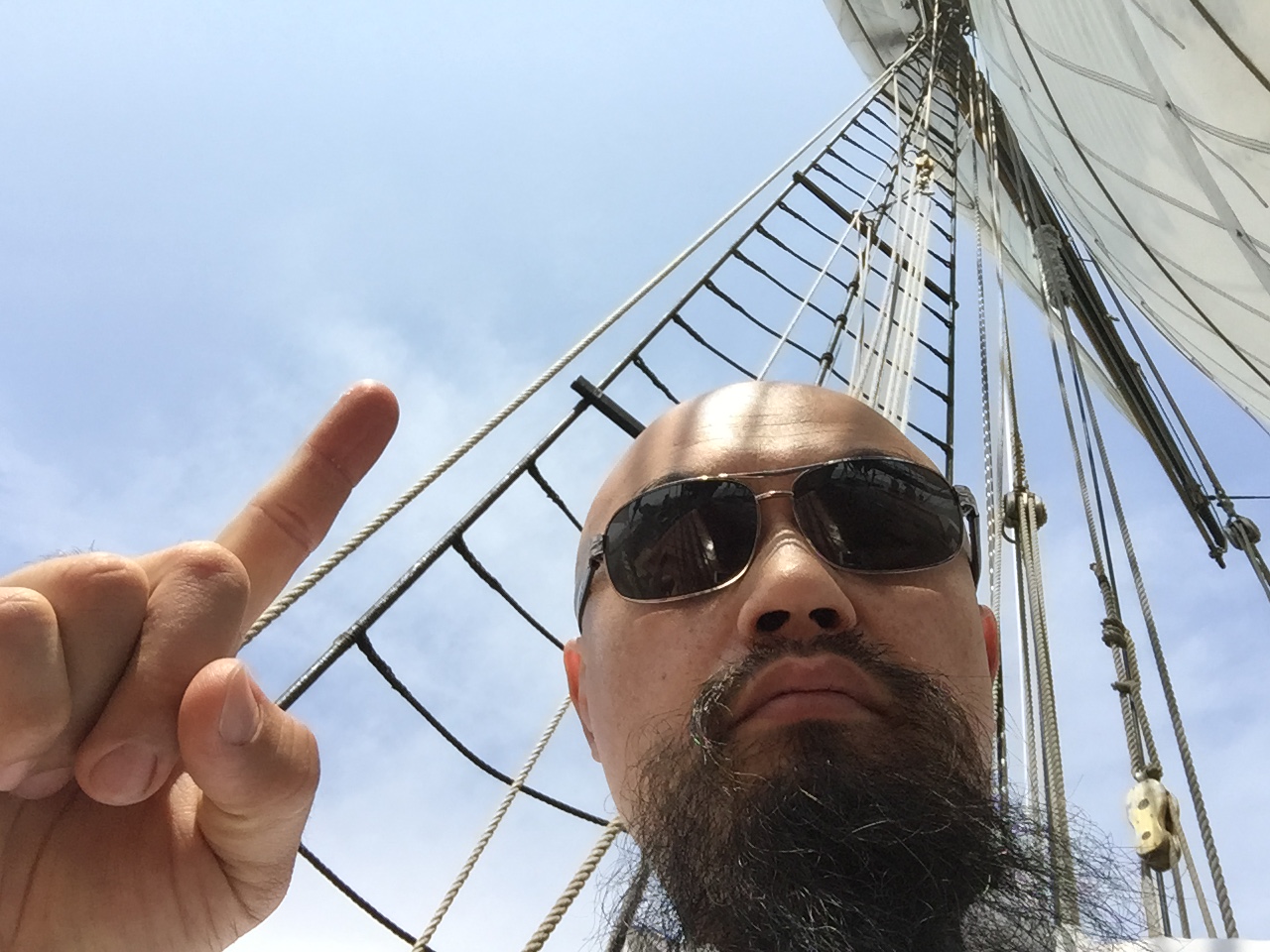 SPECIAL THANKS TO:
Studio Wildcard, Audio Director Stephen Baker, Lynx ship crew, Mr. Donald Peacock, Captain Alex Peacock, Thief of Soul Imaging (photos & videos), and Marcy Shortuse.
Post your thoughts. ;-)
Click HERE for Ring of Elysium BTS